15th Rock Ventures, whose investment theme is Human Augmentation, has invested in Bloomlife Inc("Bloomlife"), an American startup designing the future of prenatal care. Bloomlife enables remote prenatal care through a medical-grade wearable device for pregnant women that screens the health of the mother and fetus during pregnancy at home.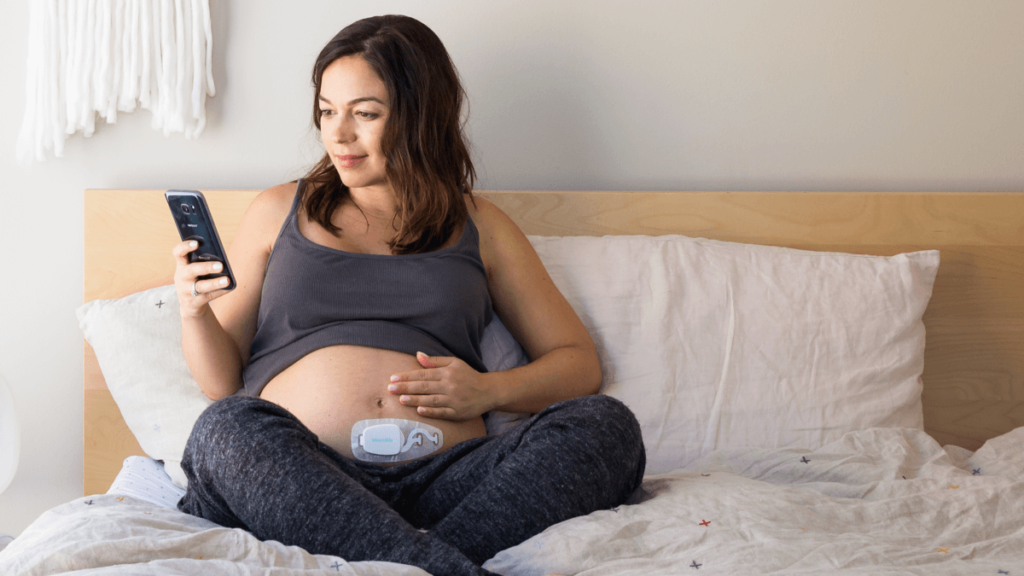 About Bloomlife
Bloomlife provides remote prenatal care solutions to improve the health of women and babies. They offer a system that uses wearable devices for pregnant women to non-invasively measure critical parameters of maternal and fetal health including fetal heartrate and uterine contractions of the mother and fetus. These data are monitored from home and shared with their doctor for review and interpretation via a smartphone app. The system provided by the company allows pregnant women to easily perform fetal non-stress tests (NST) at home before giving birth, which can be particularly valuable to women with high-risk pregnancies who find it difficult to visit the hospital. The ability to measure real-time data at home makes it easier to track and manage pregnancy complications and detect abnormal results that may lead to adverse birth outcomes. It can also measure the interval, frequency and length of uterine contractions, which can be used to assess labor progression.
High-risk pregnancy has been on the rise globally for the past few decades due to women having babies later in life and increased rates of chronic disease. In the U.S., there was a 31.5% increase in pregnancy and delivery complications between 2014-2018, with these high-risk pregnancies accounting for 20% of total births. In addition, the cost of these high-risk pregnancy's accounts for 60% of the $110B in maternity care costs. In addition, more than 50% of the U.S. is a "Maternity Care Desert," where the nearest obstetrician is more than an hour's drive away, making prenatal monitoring of high-risk pregnancies difficult. (From Doximity Inc "2019 OB-GYN Workforce Study") In order to improve birth outcomes, there is an urgent need to introduce new solutions to improve the way pregnancy complications are predicted and managed.
Through Bloomlife, shifting prenatal monitoring to home care will not only increase access and convenience for pregnant women saving them time and money, but also allow valuable clinical resources to be focused on pregnant women who need it most.
Recent business conditions and future developments
A consumer version of Bloomlife's system has been used by. Over 12,000 pregnant women throughout the United States. The company is currently focusing on an FDA cleared version for medical facilities and insurance coverage, and is conducting a multisite clinical trial, including Ochsner Health, the largest medical facility in Louisiana, and one of the leading medical research centers in Belgium.
15th Rock Ventures has decided to invest in Bloomlife because Bloomlife's potential to change the future of pregnancy and childbirth is in line with our investment theme of Human Augmentation. After the FDA approval, it will be important for Bloomlife to have connections with medical institutions and insurance companies in order to expand sales, so 15th Rock Ventures plans to support the business collaboration with Japanese medical institutions and companies.
Bloomlife:
Representative: Eric Dy
Location: San Francisco, Genk(Belgium) and Eindhoven (The Netherlands)
Founded year: 2014
URL: https://bloomlife.com/
15th Rock Venture:
15th Rock Ventures is a venture capital-focused on Human Augmentation to create a world in which people can live more vibrantly in the 100-year life period by freeing themselves from physical and mental limitations. In addition, we have another company – Spirete, creating our startups by bringing together large Japanese corporations across organizational boundaries to develop startups on a global scale.
The name of fund: 15 TH ROCK VENTURES FUND 1 L.P
Founder / General Partner: Tetsu Nakajima, Takeshi Minamoto
Location: Chiyoda-ku, Tokyo
URL: https://www.15th-rock.com/
Press Contact
15th Rock Ventures Asami Toyoda
Email: contact@15th-rock.com