Onera Health has raised €10.5M in Series B. In addition, earlier this year, it received the CE mark, which certifies safety and performance standards and allows commercialization in the EU. It also won two Red Dot Awards 2021, an international design award this spring.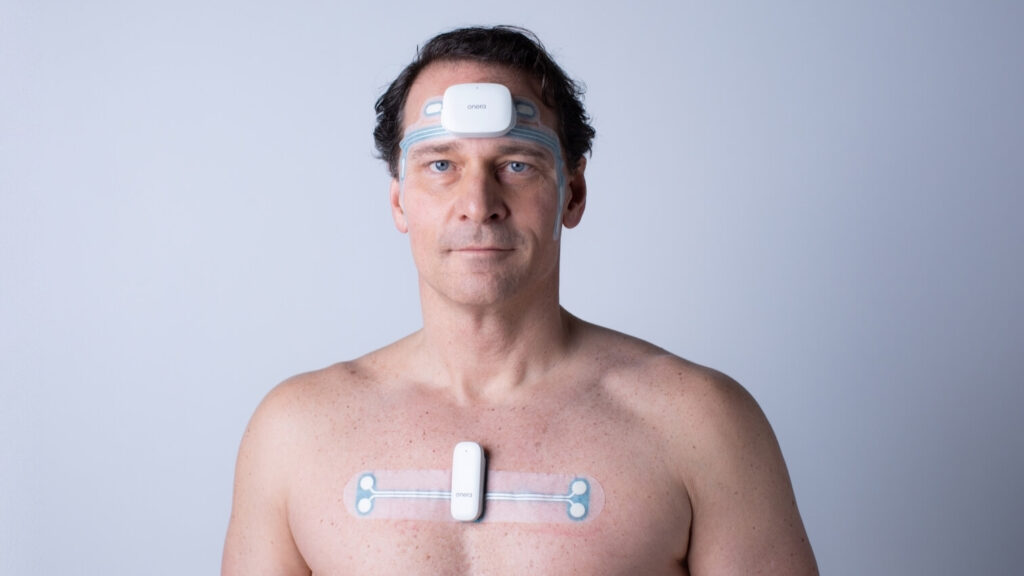 15th Rock Ventures is investing in Onera Health, a Dutch startup that develops a patch-based sleep test system that brings the gold-standard quality of a hospital diagnostic system directly to a user's home. Onera Health has now raised €10.5M in Series B funding, bringing the total amount raised to above the €24M mark.
About Onera Health
According to Global Market Insight, a U.S. research firm, the global market for sleep tech-related products is expected to grow from about $13B in 2020 to $40.6B in 2027, almost triple the 20-year growth rate. Onera's medical-grade technology is a huge step forward in transforming the outdated, cumbersome, and expensive process of traditional sleep testing, which is partly responsible for the underdiagnosis of sleep disorders
Onera Health was founded in 2017 and spun-out from IMEC, a research institute and innovation hub for semiconductor nanotech and digital technologies at the most advanced level in the world. One of the founders, CTO and Interim CEO of Onera Health, Ruben de Francisco, used to be leading the Wearable Healthcare team at IMEC developing innovative and disruptive technologies in the healthcare sector.
The company is both located in the Netherlands and the US.
Sleep diagnosis usually requires a night at the sleep clinic or hospital for testing with wired sensors attached to multiple parts of the body, Onera's non-invasive, compact, and portable medical device offer comprehensive data to support the diagnosis of various sleep disorders and enable clinicians to remotely monitor and optimize patients' treatment.
The CMO (Chief Medical Officer) and one of the founders of Onera Health, Dr. Hartmut Schneider, is a professor at John Hopkins University and a physician who also runs a sleep clinic in Germany. He makes sure that the company's products meet the highest clinical standards for patients and medical professionals.
In addition, the company was ranked as one of the "The 2020 Digital Health 150" by startup database CB Insights, and was selected as one of "Top 5 digital health startups to watch " and "11 of the most exciting healthcare startups in Europe" by business media Business Insider in the same year.
(Exodus)
CB Insights " The 2020 Digital Health 150″
https://www.cbinsights.com/research/report/digital-health-startups-redefining-healthcare/
BUSINESS INSIDER "Top 5 Digital Health Startups to Watch "
https://www.businessinsider.com/digital-health-startups-to-watch-report?international=true&r=US&IR=T
BUSINESS INSIDER "11 of the most exciting healthcare startups in Europe"
https://www.businessinsider.com/11-exciting-healthcare-startups-in-europe-2020-1?r=US&IR=T
▼Recent business conditions and background of additional investment
The device being developed by Onera Health has received CE mark as a Polysomnograhy (PSG) device in May 2021. In April of the same year, Onera Health won two Red Dot Awards 2021, an international design award, in the product design and innovative product categories.
Since the last time we invested in Onera Health (September 2019), we have decided to make an additional investment in Onera Health, as it continues to make progress as a sleep tech startup that will revolutionize telemedicine, and our fund can support its future development in Asia and Japan.
CE mark: A mark of conformity attached to products that meet the standards of all EU member states.
▼Future Development
With the funds raised, Onera Health will expand its partnerships in Europe and the U.S. by conducting large scale clinical trials to accelerate the commercialization of its sleep diagnostics and monitoring products. In addition, the company plans to expand into Asia and Japan to develop collaborative partners.
Onera Health
Representative: Ruben de Francisco (CTO & interim CEO)
Location: Netherlands (headquarters), Silicon Valley (commercial hub)
Founded: 2017
URL:https://www.onerahealth.com/
15th Rock Ventures
15th Rock Ventures is a venture capital firm that invests in human augmentation and information technology with the aim of creating a prosperous society in the age of 100 years. The definition of human augmentation is to create a world where people can improve their physical abilities, acquire various skills that were previously impossible, and have more options in life by combining multiple elemental technologies such as AI, robotics, electronics, AR/VR, and brain-machine interface.
15th Rock Ventures also owns a startup-studio called "Spirete", which operates a program that brings together human resources from large corporations across organizational boundaries to develop startups of seed and early stage startups by corporate and university researchers on a global scale.
The name of fund : 15 TH ROCK VENTURES FUND 1 L.P
Founder / General Partner : Tetsu Nakajima, Takeshi Minamoto
Address : Kanda-Ogawamachi 3-28-5, axle-Ochanomizu 101, Chiyoda-ku, Tokyo
URL : https://www.15th-rock.com/
PRESS CONTACT
15th Rock Ventures limited liability business partnership
Asami Toyoda
Email: contact@15th-rock.com